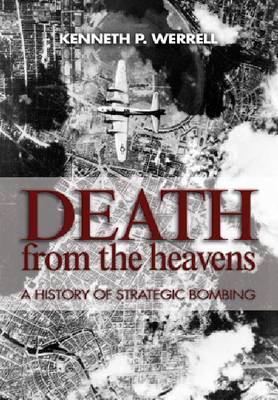 $25.00
NZD
$135.00
(81% off)
Category: 20th Century Warfare
Death from the Heavens is a survey of strategic bombardment from its beginnings to date. It covers the theory, hardware, and operations of this specialized type of warfare. It is based on both primary and secondary sources and is aimed at the general reader who has an interest in aviation or military hi story. While by necessity primarily focused on American activities, it puts these into a larger context and does include activities of foreign countries, primarily the British, Germans, and Russians. And while the book is dominated by aircraft, it does cover both air-to-surface and surface-to-surface missiles. It covers the topic in terms of chronology, nationality, actual operations, and technology.Finally, this is more than a narrative, containing both analysis and criticisms and concludes by calling into question the value of strategic bombardment. ...Show more
$15.00
NZD
Category: 20th Century Warfare
From the Bronze Age war chariot to the invention of gunpowder to the development of the atomic bomb, here is a powerful, detailed, and fully illustrated chronology of the art and science of warfare. 400 photos, maps, and drawings, 200 in full color.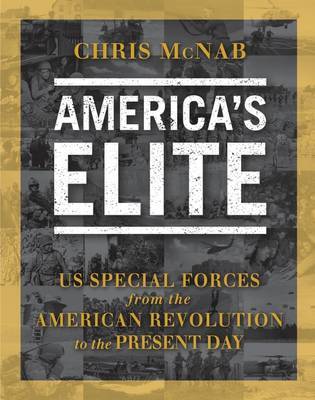 $25.00
NZD
$56.99
(56% off)
Category: 20th Century Warfare
America's Elites takes the reader through some of the most dramatic special forces operations in US history, from sniping British commanders during the Revolutionary War to Riverine incursions in the Mekong Delta in Vietnam, and from demolition missions on D-Day to the SEAL assault on Osama bin Laden's compound in 2011. Training and selection procedures are explained in detail, and the book also describes some of the technologies that have separated regular soldiers from their Special Forces counterparts. Illustrated throughout with striking photography and artworks, America's Elites forms the most comprehensive and visually impressive single-volume guide to US Special Forces available. ...Show more
$10.00
NZD
$54.95
(81% off)
Category: 20th Century Warfare
Since the mid-19th century the art and practices of war, spurred on by the revolution in technology, have changed fundamentally and at increasing speed. It has therefore become supremely difficult to keep abreast of current events and to remain aware of the implications of past developments. This encycl opaedia provides a compact guide to the events and developments of the past 150 years, covering the principal wars, campaigns, battles and personalities of the period, together with descriptions of evolving strategy, tactics and intelligence handling. It also provides background knowledge on logistics, weapons and technology, military philosophy and the laws of war. ...Show more
$15.00
NZD
Category: 20th Century Warfare
This book shows the training methods of the Regiment, records its successes and failures, and predicts its future role.