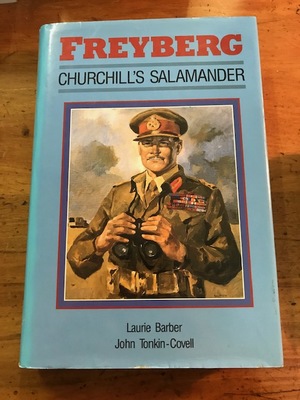 $30.00
NZD
Category: Biographies | Reading Level: very good
A study of New Zealand's most famous general during the years 1941-1945. His command capability is seen in a new light, with the declassification of intelligence material used in Crete and Mareth. He is portrayed here as an innovative, able, tenacious and brave commander.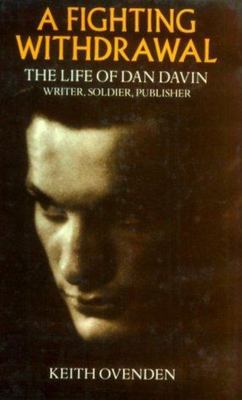 $35.00
NZD
Category: Biographies | Reading Level: very good
Ovenden draws on public and private papers to paint a compelling portrait of Dan Davin, OUP's Academic Publisher. He charts one man's growth against the background of war and the literary-intellectual milieu of post-war London and Oxford. A New Zealander, Davin originally came to Oxford as a Rhodes Scho lar. During the Second World War he fought in Crete, and, later, wrote the campaign's official history. As a novelist he befriended contemporary writers such as Louis MacNeice, and Joyce Cary among others. In this fascinating biography Davin emerges as a man with a complex public and private life, beset in later life by depression and alcoholism. ...Show more

$10.00
NZD
Category: Biographies | Series: Picador Bks.
Charles Glass began work on a book chronicling the land and culture of the Levant in 1987. This book is the result, tracing Glass' journey from Southern Turkey around the bay of Alexandretta through Syria, Israel, Jordan and Lebanon. It also includes an account of his kidnap experience in Beirut.
$10.00
NZD
Category: Biographies
The remarkable true story of the military's most elite corp, the para-rescue jumpers (PJs), as told by a 20-year veteran still on active duty. 8-page photo insert.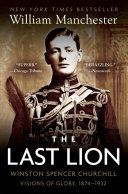 $10.00
NZD
Category: Biographies
When Winston Churchill was born in Blenheim Palace in 1874, Imperial Britain stood at the splendid pinnacle of her power. Yet within a few years the Empire would hover on the brink of catastrophe. Against this backdrop, a remarkable man began to build his legacy. From master biographer William Mancheste r, "The Last Lion: Visions of Glory "reveals the first fifty-eight years of the life of an adventurer, aristocrat, soldier, and statesman whose courageous leadership guided the destiny of his darkly troubled times--and who is remembered as one of the greatest figures of the twentieth century." "Praise for "The Last Lion: Visions of Glory" "Absolutely magnificent . . . a delight to read . . . one of those books you devour line by line and word by word and finally hate to see end."--Russell Baker "Bedazzling."--"Newsweek" "Manchester has read further, thought harder, and told with considerable verve what is mesmerizing in [Churchill's] drama. . . . One cannot do better than this book.""--The Philadelphia Inquirer"" " "An altogether absorbing popular biography . . . The heroic Churchill is in these pages, but so is the little boy writing forlorn letters to the father who all but ignored him."--"People" "Superb . . . [Manchester] pulls together the multitudinous facets of one of the richest lives ever to be chronicled. . . . Churchill and Manchester were clearly made for each other."--"Chicago Tribune"" " "A vivid, thoroughly detailed biography of the Winston Churchill nobody knows."--"Boston Herald"" " "Adds a grand dimension . . . rich in historical and social contexts.""--Time" ...Show more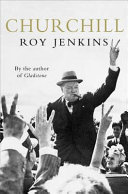 $15.00
NZD
Category: Biographies | Reading Level: very good
From the admiralty to the miner's strike, from the Battle of Britain to the Nobel Prize, Churchill oversaw some of the most important events the world has ever seen. Roy Jenkins presents these events, while also managing to convey the contradictions and quirks in Churchill's character. Paperback (B-Form at) ...Show more
$20.00
NZD
Category: Biographies
The author was commissioned in the RAF in 1930, and during the course of his career he was director of six departments at the Air Ministry, five of which were in the operational field. This autobiography covers his exploits and experiences in World War II.

$15.00
NZD
Category: Biographies
"In this candid, eagerly awaited autobiography General H. Norman Schwarzkopf reveals the story of his remarkable life and career. Here is the story of his boyhood years during World War II and a unique adolescence spent in the Middle East and Europe that would later prove invaluable to his understanding of the Gulf. Here, too, is a frank account of the West Point graduate's early disillusionment with the "real" Army - a disappointment that nearly prompted him to leave the military." "General Schwarzkopf speaks openly about his two tours of duty in Vietnam. He recounts the "dark years" that followed, and his own role in the struggle to reform the military." "For the first time ever General Schwarzkopf provides his personal, behind-the-scenes account of Desert Shield/Desert Storm, including candid portraits of such major figures as Colin Powell, Richard Cheney and President George Bush. From the general's unique perspective we experience firsthand the complexities of coordinating the campaign in a country deeply suspicious of foreigners; of maintaining strategic secrecy during America's first internationally televised war; and of ensuring that this war would not be another Vietnam." "Thoughtful and provocative, It Doesn't Take a Hero is an intensely personal portrait of an American life, the triumphant journey of a soldier who set his star by a simple but timeless motto: duty, honor, and country."--BOOK JACKET.Title Summary field provided by Blackwell North America, Inc. All Rights Reserved ...Show more