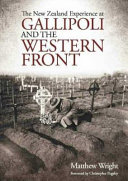 $49.99
NZD
Category: First World War
In The New Zealand Experience at Gallipoli and the Western Front, historian Matthew Wright goes to the heart of how the First World War affected the lives of ordinary New Zealanders. The book analyses what it was like for New Zealand soldiers at the two main battle fronts where they fought, and frames i t with the social effects back home. Beginning with an outline of pre-war New Zealand society, Wright portrays the extraordinary world of war into which its young men plunged as they entered the baptism of fire at Gallipoli. The end of innocence that the withdrawal from the Dardanelles implied led to a harder, more fatalistic approach in the theatre of mechanised death that was the Western Front. By war's end, hope and glory had faded, replaced by a new view of military heroism - in a country forever changed ...Show more
$15.00
NZD
Category: Second World War
Greece was a poor country in turmoil and pain during the 1940s. A military dictatorship was followed by invasion and terrifying occupation by Germany and its allies, starvation, civil war, political unrest and mutiny in its free military armed forces. New Zealand entered this arena and found a bond with a people that it still celebrates to this day. Absent is the complex, divisive and sometimes violent and surreal relationship between the two countries and the inescapable influence of Britain. Their story stretches from the mountains and open country of Greece and Crete to Middle East deserts, autumn-swept plains of Italy, and the blood-splattered streets of post-liberated Athens. Ironically New Zealand has forgotten the unpalatable but also sacrificed something that would have enhanced its own national storytelling about the war. ...Show more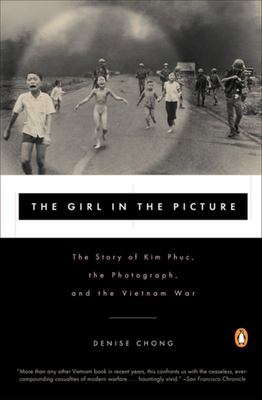 $10.00
NZD
Category: Vietnam War
On June 8, 1972, nine-year-old Kim Phuc, severely burned by napalm, ran from her blazing village in South Vietnam and into the eye of history. Her photograph-one of the most unforgettable images of the twentieth century-was seen around the world and helped turn public opinion against the Vietnam War. Th is book is the story of how that photograph came to be-and the story of what happened to that girl after the camera shutter closed. Award-winning biographer Denise Chong's portrait of Kim Phuc-who eventually defected to Canada and is now a UNESCO spokesperson-is a rare look at the Vietnam War from the Vietnamese point-of-view and one of the only books to describe everyday life in the wake of this war and to probe its lingering effects on all its participants. ...Show more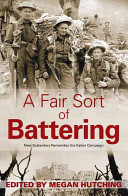 $20.00
NZD
Category: Second World War | Reading Level: Very Good
The New Zealand Division landed in Italy in October 1943 and entered the line at the Sangro River on 14 November. They fought up the east side of Italy, becoming bogged down at Orsogna for two months, from where they were withdrawn in January 1944. They then swapped coasts and moved across the Apennines to the west side of the country where they came to a screeching halt at Cassino. Three hard-fought battles took place here before the New Zealanders could move past and on to Rome and almost as far as Florence. The Division was then transferred across the country again and began the long hard slog over rivers and through river valleys up the east until finally reaching Trieste in May 1945. It was unpleasant fighting and a great contrast to the desert war. Here it was cold and wet and it snowed. But there were also compensations - many of the men got on well with the Italian people, who most greeted them with great enthusiasm. This book tells the story of those who participated in the campaign - infantry (including 28 Maori Battalion), engineers, artillery, a nurse and a Tui (New Zealand women who worked in the New Zealand Club in Egypt and Italy). ...Show more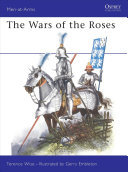 $20.00
NZD
Category: Wars of the Ages | Series: Men-at-arms
Much myth and fantasy surrounds the events of the Wars of the Roses: a bloody and prolonged dynastic struggle between the houses of York and Lancaster. Terence Wise's fascinating text lays bare the real story, and examines the armies, liveries and badges of the conflict. The author's readable account pr ovides a comprehensive guide as to who fought whom, where, when, why and for what, from the origins of the Wars to such famous battles as Tewkesbury and Bosworth. The accompanying photographs, illustrations and colour plates by Gerry Embleton clearly detail the arms, armour and standards of the time. ...Show more
$15.00
NZD
Category: Wars of the Ages
In 1631, Gustav Adolphus of Sweden - the creator of the first national army - scored a notable victory at Breitenfeld in the Thirty Years War. In 1815, Napoleon was defeated by Wellington and Blucher at Waterloo. This was the age of battles - romantic, even glorious in their spectacle - a period of near ly 200 years when military endeavour was dominated by the quest for the climactic battle of annihilation in which the fate of continents might be decided in a single afternoon. This study recreates the grand-scale battles of the 17th, 18th and early 19th centuries and examines their historical circumstances, the strategic thinking and the personalities of the military commanders, the tactical manoeuvring on the battle field, the role of armaments and the performance of the fighting men. Other books by the author include "The American Way", "A History of the United States Army" and "Eisenhower's Lieutenants: the Campaign of France and Germany, 1944-1945". ...Show more
$15.00
NZD
Category: Korean War
Includes a foreword by Ambassador Richard Holbrooke. Presents insights into the sensitive role that General John A. Wickham, the senior Americanmilitary commander in Korea from 1979 to 1982, played during a period of politico-military intrigue and great danger to United States security interests.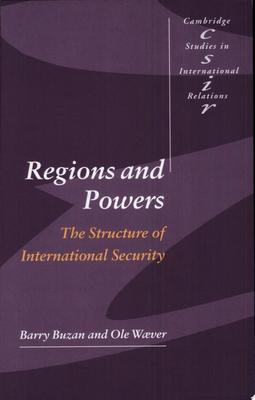 $10.00
NZD
Category: Other Wars | Series: Cambridge Studies in International Relations Ser.
This book develops the idea that since decolonisation, regional patterns of security have become more prominent in international politics. The authors combine an operational theory of regional security with an empirical application across the whole of the international system. Individual chapters cover Africa, the Balkans, CIS Europe, East Asia, EU Europe, the Middle East, North America, South America, and South Asia. The main focus is on the post-Cold War period, but the history of each regional security complex is traced back to its beginnings. By relating the regional dynamics of security to current debates about the global power structure, the authors unfold a distinctive interpretation of post-Cold War international security, avoiding both the extreme oversimplifications of the unipolar view, and the extreme deterritorialisations of many globalist visions of a new world disorder. Their framework brings out the radical diversity of security dynamics in different parts of the world. ...Show more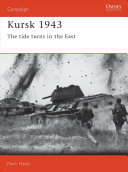 $10.00
NZD
Category: Second World War | Series: Campaign Ser.
In the summer of 1943 the German army stood poised for a major offensive. The attack was aimed at the Kursk salient, which the Germans intended to isolate, trapping large numbers of Russian troops and paving the way for the decisive campaign to knock the Soviet Union out of the war. Warned of the immine nt attack by good intelligence, the Russians had turned the salient into a mass of strong defensive positions. In the decisive clash that followed, the Soviets bled German forces white. The counter-offensive which followed began an advance that would end in the ruins of Berlin.In the summer of 1943 the German army stood poised for a major offensive. The attack was aimed at the Kursk salient, which the Germans intended to isolate, trapping large numbers of Russian troops and paving the way for the decisive campaign to knock the Soviet Union out of the war. Warned of the imminent attack by good intelligence, the Russians had turned the salient into a mass of strong defensive positions. In the decisive clash that followed, the Soviets bled German forces white. The counter-offensive that followed began an advance that would end in the ruins of Berlin.After the successful battles around Kharkov in early 1943, the German army stood poised for a major offensive in the summer of 1943. This attack was aimed at the Kursk salient, a large bulge in the front that the Germans intended to pinch off, thus trapping large numbers of Russian troops and breaking the front open for the decisive campaign to knock the Soviet Union out of the war. Soviet intelligence was well aware of German intentions however, and the Red Army had turned the salient into a mass of defensive positions. In the decisive clash of steel that followed, the Soviets bled Germany's vital Panzer forces white and finally took the initiative. The counter-offensive that followed began an advance that would finally end in the ruins of Berlin. This then, was the deciding confrontation of World War II. Mark Healy details the individual actions that took place and explains why Stalin and Zhukov were prepared to lose 50% of the Soviet tank force in this encounter. He also examines the reasons for the German defeat in spite of the fact that they had a technological edge over their opponents for the first time since the beginning of Operation Barbarossa. Furthermore, not only are the armored forces of each side investigated, but air power and the role that this played in the battle is also looked at in this wonderfully detailed title. ...Show more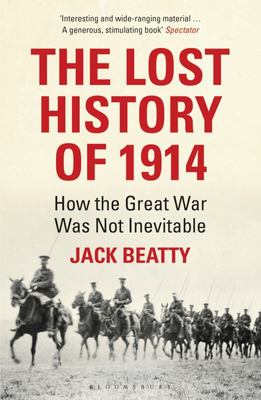 $25.00
NZD
Category: First World War
In The Lost History of 1914, Jack Beatty examines the First World War and its cses, testing against fresh evidence the long-dominant assumption that it was inevitable. 'Most books set in 1914 map the path leading to war,' Beatty writes, 'this one maps the multiple paths that led away from it.' Radically challenging the standard account of the war's outbreak, Beatty presents the assassination of Archduke Franz Ferdinand not as the catalyst of a war that would have broken out in any event over some other crisis, but rather as 'its all-but unique precipitant'. Chronicling largely forgotten events faced by each of the belligerent countries in the months before the war started in gust, Beatty shows how any one of them - a possible military coup in Germany; the threat to Britain of civil war in Ireland; the murder trial of the wife of the likely next premier of France, who sought d tente with Germany - might have derailed the arrival of war. Europe's ruling classes, Beatty shows, were so hnted by fear of those below that they mistook democratisation for revolution, and were tempted to 'escape forward' into war to head it off. Beatty's deeply insightful book - as elegantly written as it is thought-provoking and probing - lights a lost world about to blow itself up in what George Kennan called 'the seminal catastrophe of the twentieth century'. The Lost History of 1914 is a highly original and challenging work of history. ...Show more