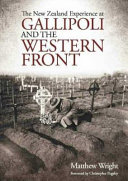 $49.99
NZD
Category: First World War
In The New Zealand Experience at Gallipoli and the Western Front, historian Matthew Wright goes to the heart of how the First World War affected the lives of ordinary New Zealanders. The book analyses what it was like for New Zealand soldiers at the two main battle fronts where they fought, and frames i t with the social effects back home. Beginning with an outline of pre-war New Zealand society, Wright portrays the extraordinary world of war into which its young men plunged as they entered the baptism of fire at Gallipoli. The end of innocence that the withdrawal from the Dardanelles implied led to a harder, more fatalistic approach in the theatre of mechanised death that was the Western Front. By war's end, hope and glory had faded, replaced by a new view of military heroism - in a country forever changed ...Show more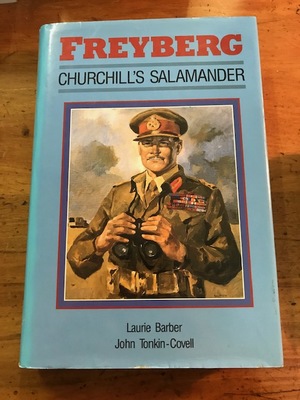 $30.00
NZD
Category: Biographies | Reading Level: very good
A study of New Zealand's most famous general during the years 1941-1945. His command capability is seen in a new light, with the declassification of intelligence material used in Crete and Mareth. He is portrayed here as an innovative, able, tenacious and brave commander.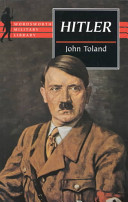 Hitler
by John Toland
$15.00
NZD
Category: Second Hand & Rare Books | Series: Wordsworth Military Library
This text is Jones's account of his part in British Scientific Intelligence between 1939 and 1949. It was his responsibility to anticipate German applications of science to warfare, so that their new weapons could be countered before they were used. Much of his work had to do with radio navigation, as i n the Battle of the Beams, with radar, as in the Allied Bomber Offensive and in the preparations for D-Day and in the war at sea. He was also in charge of intelligence against the V-1 (flying bomb) and the V-2 (rocket) retaliation weapons and, although the Germans were some distance behind from success, against their nuclear developments. ...Show more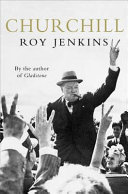 $15.00
NZD
Category: Biographies | Reading Level: very good
From the admiralty to the miner's strike, from the Battle of Britain to the Nobel Prize, Churchill oversaw some of the most important events the world has ever seen. Roy Jenkins presents these events, while also managing to convey the contradictions and quirks in Churchill's character. Paperback (B-Form at) ...Show more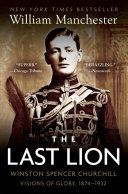 $10.00
NZD
Category: Biographies
When Winston Churchill was born in Blenheim Palace in 1874, Imperial Britain stood at the splendid pinnacle of her power. Yet within a few years the Empire would hover on the brink of catastrophe. Against this backdrop, a remarkable man began to build his legacy. From master biographer William Mancheste r, "The Last Lion: Visions of Glory "reveals the first fifty-eight years of the life of an adventurer, aristocrat, soldier, and statesman whose courageous leadership guided the destiny of his darkly troubled times--and who is remembered as one of the greatest figures of the twentieth century." "Praise for "The Last Lion: Visions of Glory" "Absolutely magnificent . . . a delight to read . . . one of those books you devour line by line and word by word and finally hate to see end."--Russell Baker "Bedazzling."--"Newsweek" "Manchester has read further, thought harder, and told with considerable verve what is mesmerizing in [Churchill's] drama. . . . One cannot do better than this book.""--The Philadelphia Inquirer"" " "An altogether absorbing popular biography . . . The heroic Churchill is in these pages, but so is the little boy writing forlorn letters to the father who all but ignored him."--"People" "Superb . . . [Manchester] pulls together the multitudinous facets of one of the richest lives ever to be chronicled. . . . Churchill and Manchester were clearly made for each other."--"Chicago Tribune"" " "A vivid, thoroughly detailed biography of the Winston Churchill nobody knows."--"Boston Herald"" " "Adds a grand dimension . . . rich in historical and social contexts.""--Time" ...Show more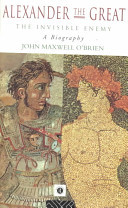 $30.00
NZD
$64.99
(53% off)
Category: Biographies
Alexander and Dionysus:The Invisible Enemy differs from other biographies of Alexander in its assessment of the role of alcohol in his life. O'Brien uses the figure of Dionysus as a symbol of the destructive effects of alchohol on Alexander's psyche. The deity serves as an agent through whom a cluster o f ambivalent considerations is explored: the heroic and the Dionysiac, the rational and the irrational, male and female, sanity and madness. Alexander's story unfolds as a tragedy in the Aristotelian sense of the word. Alexander is treated from birth to death as a total personality. His culture, his gods, his parents, his aspirations, his exploits, his fears, his insecurities, his sexuality, his drinking, and the psychology of alcoholism are examined from an interdisciplinary perspective. The book utilises recent discoveries in archaeology and incorporates new interpretations from anthropology, psychology, mythology, philosphy and literature. The historical context provides a structure for these diverese insights. Key passages in the narratvie are illuminated by telling quotations from Homer and Euripides, the authors known to have constituted Alexander's favourite reading. ...Show more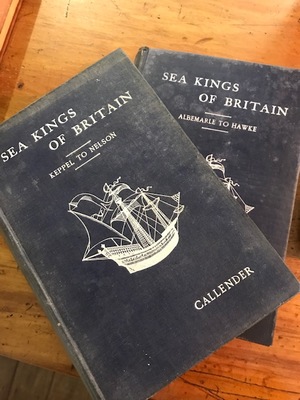 $15.00
NZD
Category: Second World War
Greece was a poor country in turmoil and pain during the 1940s. A military dictatorship was followed by invasion and terrifying occupation by Germany and its allies, starvation, civil war, political unrest and mutiny in its free military armed forces. New Zealand entered this arena and found a bond with a people that it still celebrates to this day. Absent is the complex, divisive and sometimes violent and surreal relationship between the two countries and the inescapable influence of Britain. Their story stretches from the mountains and open country of Greece and Crete to Middle East deserts, autumn-swept plains of Italy, and the blood-splattered streets of post-liberated Athens. Ironically New Zealand has forgotten the unpalatable but also sacrificed something that would have enhanced its own national storytelling about the war. ...Show more
$20.00
NZD
Category: Biographies
The author was commissioned in the RAF in 1930, and during the course of his career he was director of six departments at the Air Ministry, five of which were in the operational field. This autobiography covers his exploits and experiences in World War II.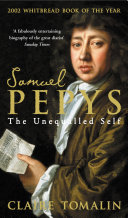 $10.00
NZD
Category: Biographies | Reading Level: very good
Samuel Pepys achieved fame as a naval administrator, a friend and colleague of the powerful and learned, a figure of substance. But for nearly ten years he kept a private diary in which he recorded, with unparalleled openness and sensitivity to the turbulent world around him, exactly what it was like to be a young man in Restoration London. This diary lies at the heart of Claire Tomalin's biography. Yet the use she makes of it - and of other hitherto unexamined material - is startlingly fresh and original. Within and beyond the narrative of Pepys's extraordinary career, she explores his inner life - his relations with women, his fears and ambitions, his political shifts, his agonies and his delights. ...Show more