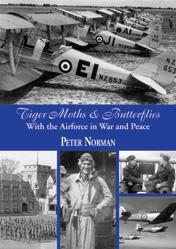 $25.00
NZD
Category: Second World War
Tiger Moths and Butterflies: With the Airforce in War and Peace is the fascinating story of a schoolboy and his contemporaries during WWII. In 1942, Peter Norman and his friends were excited at the thought of escaping boyhood and getting into uniform to serve their country in the war. Desperate to take part in the action, they enlisted in the New Zealand Air Force, where unlike the Army, they would not need to wait until turning twenty-one before being sent overseas. In this beautifully written account, the reader is given an insight into the feelings of trepidation of a first solo flight in a Tiger Moth and the thrill of accomplishment. The book covers the period of training, both in New Zealand and in Canada, voyages in US troop ships across the Pacific, the exciting conversion to modern fighter aircraft, the companionship of a squadron and the inevitable loss of friends. Tiger Moths and Butterflies is a fully illustrated book with a wealth of photographs both private and official. It includes operating characteristics of four well-known wartime aircraft and how it felt to fly them. Peter Norman was born in Christchurch in 1924. He was educated at Christ's College. After the war he returned to New Zealand where he took up a position with Thos Borthwicks and Sons and in 1982 he retired as Managing Director of that company. Norman was awarded the Queen's Service Medal in 1976. He lives at Drummond Cottage in Greytown and is married with a son and daughter. Tiger Moths and Butterflies is his third book. ...Show more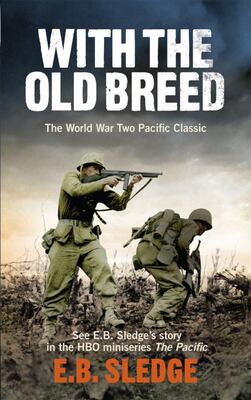 $10.00
NZD
Category: Second World War
This was a brutish, primitive hatred, as characteristic of the horror of war in the Pacific as the palm trees and the islands... Landing on the beach at Peleliu in 1944 as twenty-year-old new recruit to the US Marines, Eugene Sledge can only try desperately to survive. At Peleliu and Okinawa - two of t he fiercest and filthiest Pacific battles of WWII - he witnesses the dehumanising brutality displayed by both sides and the animal hatred that each soldier has for his enemy. During temporary lapses in the fighting, conditions on the islands mean that the Marines often can't wash, stay dry, dig latrines, or even find time to eat. Suffering from constant fear, fatigue, and filth, the struggle of simply living in a combat zone is utterly debilitating. Yet despite horrendous conditions Sledge finds time to keep notes that he would later turn into a book. Described as one of the finest memoirs to emerge from any war, With the Old Breed tells with compassion and honesty of the cruelty, bravery and deaths of the men he fought alongside, and of his own journey from patriotic innocence to batte-scarred veteran. ...Show more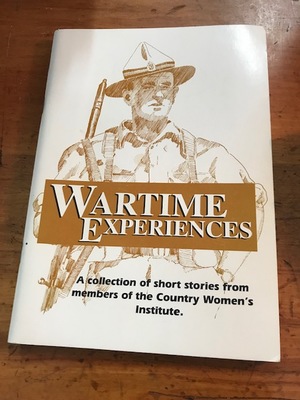 $25.00
NZD
Category: Second World War
Published by NZ Country Women's Institute, 1996.Fine condition.  A5 Soft cover, stitched 116 pages. B&W illustrations.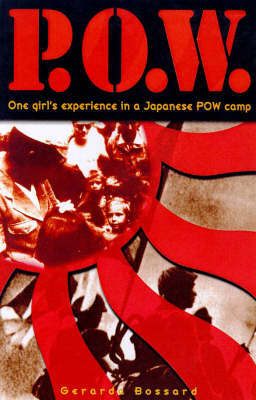 $10.00
NZD
Category: Second World War
Gerarda Bossard was in her early teens in 1943 when the Japanese army swarmed through the Dutch East Indies and took her, along with her mother and two sisters, prisoner. For three years she suffered a painful and humiliating existence as a prisoner of war. This is her story.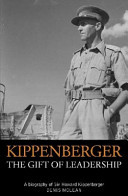 $15.00
NZD
Category: Second World War | Reading Level: Very Good
Sir Howard Kippenberger is widely acknowledged as the ideal of a New Zealand citizen-soldier and our foremost soldier-scholar; a country lawyer and provincial intellectual who became a national figure as New Zealanders made the transition from colonials to a forthright nationhood. As a military leader, editor and author he was one of the prime movers in that process. His democratic style of leadership reflected the ethos of a new nation - active, competent and engaged in the world in its own right, no longer a dependency of Britain A second-generation New Zealander, born in 1897, his military career was probably unique in that he was a 19 year old private soldier in one war and emerged in the next as the commander of choice of what was in effect a national army - the 2nd NZ Division. First Page torn top right-hand corner, Biro marks on the last page / slight water damaged to back of book. ...Show more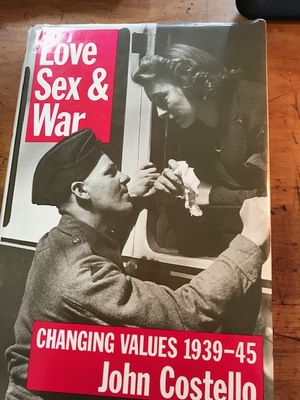 $85.00
NZD
Category: Second World War | Reading Level: Very Good
In the first book of its kind, author Jenny Haworth shows World War II through the eyes of five of New Zealand's commissioned war artists - Peter McIntyre, Austen Deans, Russell Clark, Allan Barns-Graham and John McIndoe. Stationed to the areas where New Zealand soldiers were fighting in the Mediterrane an, North Africa, the Middle East, the Pacific and Europe, these five men saw it as their duty to depict the war in line with the government's attempt to reassure those at home. Beautifully illustrated throughout with large full-colour reproductions of each artist's work, as well as numerous drawings and photos. 224 pages 248 x 248 mm First published September 2007. ...Show more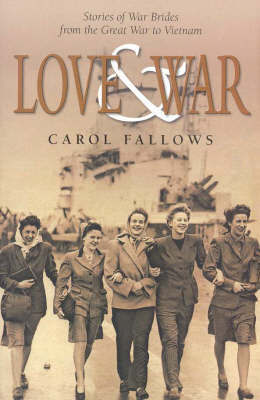 $10.00
NZD
Category: Second World War
Popular journalist and author Carol Fallows recreates the urgency and immediacy of these whirlwind wartime romances u the humour and bittersweet moments of the first meeting, the anxious watching and waiting for news of soldier-sweethearts at the front, and the exciting u and terrifying u journey to a s trange new land. But reaching Australia was just the beginning. As the brides stepped off the cramped transports and into their soldiers' arms, they were also embracing the challenge of carving out a new life, with an unknown and often hostile family, new language, unfamiliar culture, climate and food. Inspired by her own parents' romance, Fallows is passionate about sharing these extraordinary stories before they are lost forever. ...Show more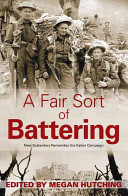 $20.00
NZD
Category: Second World War | Reading Level: Very Good
The New Zealand Division landed in Italy in October 1943 and entered the line at the Sangro River on 14 November. They fought up the east side of Italy, becoming bogged down at Orsogna for two months, from where they were withdrawn in January 1944. They then swapped coasts and moved across the Apennines to the west side of the country where they came to a screeching halt at Cassino. Three hard-fought battles took place here before the New Zealanders could move past and on to Rome and almost as far as Florence. The Division was then transferred across the country again and began the long hard slog over rivers and through river valleys up the east until finally reaching Trieste in May 1945. It was unpleasant fighting and a great contrast to the desert war. Here it was cold and wet and it snowed. But there were also compensations - many of the men got on well with the Italian people, who most greeted them with great enthusiasm. This book tells the story of those who participated in the campaign - infantry (including 28 Maori Battalion), engineers, artillery, a nurse and a Tui (New Zealand women who worked in the New Zealand Club in Egypt and Italy). ...Show more

$15.00
NZD
Category: Second World War | Series: Time Ser.
DESCRIPTION: On June 6, 2004, people the world over - especially Americans - will pause toremember the 60th anniversary of the Normandy invasion that forever changed history. D-Day: 24 Hoursthat Saved the World honors the 130,000 heroic American and Allied troops who risked their lives toliberate Europe and end the Nazi occupation. Here are fascinating portraits of the men who designed theinvasion - and the men who fought it: Eisenhower and Churchill, Montgomery and Rommel. Here arethe landing crafts, the medics, the radio operators, the nurses. Here are the memorable photographs,historic reunions, majestic cemeteries, the unforgettable memories of June 6, 1944.Here is D-Day: 24 Hours that Saved the World. ...Show more