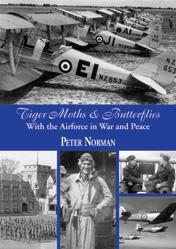 $25.00
NZD
Category: Second World War
Tiger Moths and Butterflies: With the Airforce in War and Peace is the fascinating story of a schoolboy and his contemporaries during WWII. In 1942, Peter Norman and his friends were excited at the thought of escaping boyhood and getting into uniform to serve their country in the war. Desperate to take part in the action, they enlisted in the New Zealand Air Force, where unlike the Army, they would not need to wait until turning twenty-one before being sent overseas. In this beautifully written account, the reader is given an insight into the feelings of trepidation of a first solo flight in a Tiger Moth and the thrill of accomplishment. The book covers the period of training, both in New Zealand and in Canada, voyages in US troop ships across the Pacific, the exciting conversion to modern fighter aircraft, the companionship of a squadron and the inevitable loss of friends. Tiger Moths and Butterflies is a fully illustrated book with a wealth of photographs both private and official. It includes operating characteristics of four well-known wartime aircraft and how it felt to fly them. Peter Norman was born in Christchurch in 1924. He was educated at Christ's College. After the war he returned to New Zealand where he took up a position with Thos Borthwicks and Sons and in 1982 he retired as Managing Director of that company. Norman was awarded the Queen's Service Medal in 1976. He lives at Drummond Cottage in Greytown and is married with a son and daughter. Tiger Moths and Butterflies is his third book. ...Show more
$35.00
NZD
Category: Second World War
In early September 1943, Italy capitulated to the Allies. Australian prisoners of war, POWs, seized this watershed moment and snatched supplies before walking out of Italy's rice farms scattered on the Piedmont plain west of Milan.Escapes were mostly easy but freedom was vexed. The ultimate challenge fo r escaped POWs was to navigate and to outlive the volatile context of post-armistice Italy beyond their prison camps. Wearing uniforms or a motley clash of civilian cast-off clothing, escapers had a price on their heads as they headed north towards alpine passes and neutral Swiss territory, or as they wandered in search of advancing Allied Lines in south Italy. During their treks through mountains, valleys and 'freedom trails', Australians teamed up with New Zealand, British and South African POWs to dodge German and fascist militia and to take up arms with fledgling Resistance brigades. Not all escaped POWs survived.At its heart, Shooting Through highlights a unique shared history between Australian escapers and the Italians who risked severe retributions to host and guide the POWs.Drawing extensively on first-hand accounts sourced from Australian and British archives, as well as memoirs and oral accounts by ex-POWs and Italian witnesses, Katrina Kittel weaves the stories of thirty escaper groups through time and theme to reveal key evasion routes and the various outcomes that befell escaped POWs in Italy. The veterans' accounts burst with humour and compassion as they offer their insights into Italy's war. From her perspective as a graduate historian and as a daughter to a former POW, Katrina Kittel has uncovered a richer story behind the few enigmatic details that her father, Colin Booth, and many of his fellow POWs chose to share with their families.Shooting Through includes a nominal roll of Australian POWs interned at the Campo 106 rice farms.Shooting Through includes a foreword by Professor Peter Monteath. ...Show more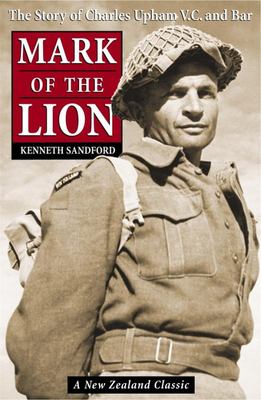 $15.00
NZD
$31.00
(51% off)
Category: Second World War | Reading Level: very good
Charles Upham was the great New Zealand war hero. He was one of the few people in history to have won the Victoria Cross twice, setting new standards of personal heroism during World War II. A quietly spoken sheep farmer back home in Canterbury, at the front in Crete and North Africa he destroyed enemy machinegun posts single-handed and led a frontal assault on enemy guns. His exploits and individual heroism are the stuff of Kiwi legend. He then spent the rest of the war in prisoner-of-war camps, including the famous Colditz Castle, where he made life a misery for the German guards, constantly trying to escape. This bestselling book was first published by Hutchinson in Britain in 1962 and reprinted many times. It has become a classic. In a new Afterword written for this edition, Bruce Wallace, author of Battle of the Titans, describes Upham's life following the war until his death in 1994. Also available as an eBook ...Show more
$10.00
NZD
Category: Second World War | Series: Liberation Trilogy
In the first volume of his monumental trilogy about the liberation of Europe in WW II, Pulitzer Prize winner Rick Atkinson tells the riveting story of the war in North Africa The liberation of Europe and the destruction of the Third Reich is a story of courage and enduring triumph, of calamity and misca lculation. In this first volume of the Liberation Trilogy, Rick Atkinson shows why no modern reader can understand the ultimate victory of the Allied powers without a grasp of the great drama that unfolded in North Africa in 1942 and 1943. That first year of the Allied war was a pivotal point in American history, the moment when the United States began to act like a great power. Beginning with the daring amphibious invasion in November 1942, An Army at Dawn follows the American and British armies as they fight the French in Morocco and Algeria, and then take on the Germans and Italians in Tunisia. Battle by battle, an inexperienced and sometimes poorly led army gradually becomes a superb fighting force. Central to the tale are the extraordinary but fallible commanders who come to dominate the battlefield: Eisenhower, Patton, Bradley, Montgomery, and Rommel. Brilliantly researched, rich with new material and vivid insights, Atkinson's narrative provides the definitive history of the war in North Africa. ...Show more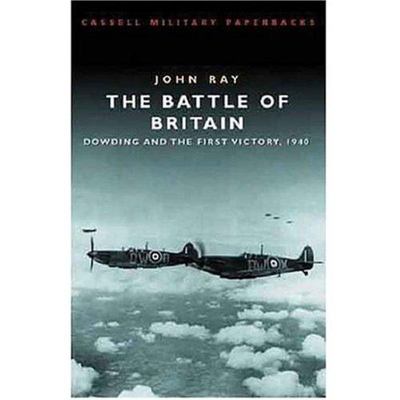 $5.00
NZD
Category: Second World War | Series: Cassell Military Paperbacks Ser.
Based on over a decade of new resarch into the Battle of Britain, this book examines Dowding's tactics in detail, relating how everyday he was under personal attack from rivals who wanted different ideas and air defences.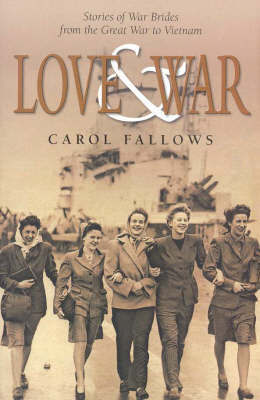 $10.00
NZD
Category: Second World War
Popular journalist and author Carol Fallows recreates the urgency and immediacy of these whirlwind wartime romances u the humour and bittersweet moments of the first meeting, the anxious watching and waiting for news of soldier-sweethearts at the front, and the exciting u and terrifying u journey to a s trange new land. But reaching Australia was just the beginning. As the brides stepped off the cramped transports and into their soldiers' arms, they were also embracing the challenge of carving out a new life, with an unknown and often hostile family, new language, unfamiliar culture, climate and food. Inspired by her own parents' romance, Fallows is passionate about sharing these extraordinary stories before they are lost forever. ...Show more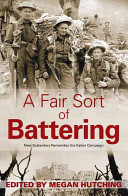 $20.00
NZD
Category: Second World War | Reading Level: Very Good
The New Zealand Division landed in Italy in October 1943 and entered the line at the Sangro River on 14 November. They fought up the east side of Italy, becoming bogged down at Orsogna for two months, from where they were withdrawn in January 1944. They then swapped coasts and moved across the Apennines to the west side of the country where they came to a screeching halt at Cassino. Three hard-fought battles took place here before the New Zealanders could move past and on to Rome and almost as far as Florence. The Division was then transferred across the country again and began the long hard slog over rivers and through river valleys up the east until finally reaching Trieste in May 1945. It was unpleasant fighting and a great contrast to the desert war. Here it was cold and wet and it snowed. But there were also compensations - many of the men got on well with the Italian people, who most greeted them with great enthusiasm. This book tells the story of those who participated in the campaign - infantry (including 28 Maori Battalion), engineers, artillery, a nurse and a Tui (New Zealand women who worked in the New Zealand Club in Egypt and Italy). ...Show more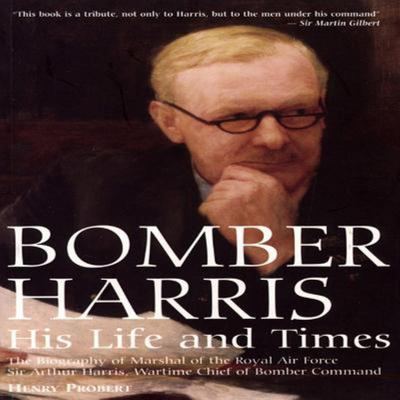 $18.00
NZD
Category: Second World War | Series: Greenhill Military Paperback Ser.
This is the definitive biography of one of the most controversial figures of World War II. Sir Arthur Harris remains the target of criticism and vilification by many, while others believe the contribution he and his men made to victory is grossly undervalued. Henry Probert's critical but sympathetic new account draws on recent research and, for this first time, all of Harris's own extensive papers, to give outstanding insight into a man who combined leadership, professionalism and decisiveness with kindness, humour and generosity. Probert examines Harris's life from youth in Rhodesia to fighting in World War I, the inter-war years, his two families and his post-war years in South Africa and England. He reveals and analyses how Harris did his job in RAF Bomber Command during World War II, his leadership of his men in the face of appalling casualties, his disagreements with higher authority, his dealings with Churchill, his close links with the Americans, his role in directing the bombing raids against Germany, most notably at Dresden, and the way he was treated afterwards. Bomber Harris provides the most complete and rounded picture of one of the great high commanders of modern times and an outstanding military personality of World War II. ...Show more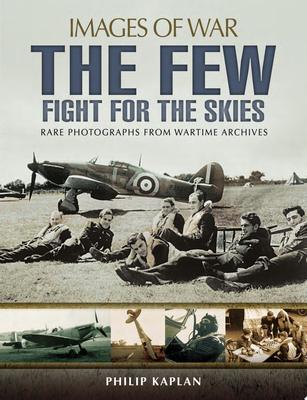 $15.00
NZD
Category: Second World War | Series: Images of War Ser.
In this new pictorial history from Philip Kaplan, the perspectives of both RAF and Luftwaffe airmen are considered within the wider context of one of the most iconic and pivotal conflicts of modern history. The Blitz, primarily the bombing of London and the major cities of Britain by the German Air For ce, lasted for fifty-seven nights from September 1940 into May 1941. Life under the bombing; the perspectives of German and British airmen; the experience of sheltering in the London Underground; firsthand accounts of the horror by survivors left behind; all these voices are consolidated to great effect, providing a suitable commentary to the rare archive photography on display. Accounts and photographs of some of the most notable participants caught up in the proceedings include; Al Deere, Geoffrey Page, Brian Kingcome, Peter Townsend, Bob Doe and Ginger Lacey. ...Show more